Session 39: Young Guns - Roundtable Discussion Featuring Successful Young Professionals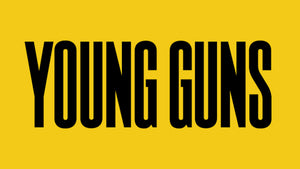 Session 39: Young Guns - Roundtable Discussion Featuring Successful Young Professionals 

Tuesday 03 November, 2020. 8PM GMT / 9PM CET / 3PM EST
Moderators: Shaista Sadruddin & Anna McLaughlin

Panelists:
Tom Smith
Alex Bisignano
Dr. Sourima Biswas Shivhare
Dr. Natalie Getreu
Dr. Sheela Sadruddin

Organized by the International IVF Initiative
---
Tom Smith
Tom Smith, CEO + co-founder of Dadi, is an entrepreneur whose work includes growing and selling two software companies — the first in 2014 and the second in 2016. Tom was a member of Apple's first iPhone team. Most recently was the co-head of product at media company GIPHY. Tom is a board member of Canopy Foods. Along with being a co-founder of Dadi, Tom is responsible for the growth and development of the organization, and its employees. Tom is a Toronto-native, now living in Brooklyn, NY. He graduated from The London School of Economics in 2009, where he received a BSC in Managerial Economics and Strategy.

Alex Bisignano
Alex is a scientist & technologist focused on using genomics to improve human health. At Phosphorus, he is responsible for bringing together the brightest minds to develop technologies aimed at preventing genetic disease. Before Phosphorus, Alex co-founded Recombine, a clinical genetic testing company offering genetic testing prior to pregnancy, which was acquired by CooperSurgical. At Phosphorus and Recombine Alex developed novel genotyping and next-generation sequencing technologies for clinical genetics. His work has been presented at the American Society for Reproductive Medicine, the European Society for Human Reproduction and Embryology, the National Lipid Association Annual Meeting, the American Society of Human Genetics and a number of other scientific programs. Alex has also appeared on Fox Business and Bloomberg TV as an expert in the genetic testing market. Alex received his A.B. in molecular biology from Princeton University and is a member of Sigma Xi, the Scientific Research Society.
Sourima Biswas Shivhare, PhD, HCPC
Sourima is essentially excited about 'all things small and beautiful'. She is a Health and Care Professions Council (HCPC) registered Clinical Embryologist, currently working at Simply Fertility (The Fertility Partnership) and is also the reigning 'Rising Star' in Embryology, deemed so by the Association of Reproductive and Clinical Scientists, UK (ARCS, formerly ACE). Her academic career includes a BSc (Hons) in Human Genetics (Newcastle University), followed by an MSc in Clinical Embryology (University of Oxford), PhD in Reproductive and Vascular Biology (Newcastle University), and a short postdoc at the Max Plank Institute of Biochemistry in Munich.

Sourima believes that 'knowledge transfer is as important as knowledge acquisition'; hence she aims to further the field of clinical embryology through teaching and research, with a reasonable commercial awareness. She currently delivers lectures in the MSc course at University of Oxford and is also part of the ARCS team aiming to develop an international certificate in embryology. Her research interest includes preimplantation human embryo development and selection, especially with regards to cellular differentiation, embryo endometrial cross-talk and the use of time-lapse imaging, many of which she has presented on, at national and international conferences and published in a number of peer-reviewed journals.
Dr. Natalie Getreu
Dr. Natalie Getreu, co-founder and COO of Hertility Health, is an ovarian biologist with expertise in bringing scientific discovery to clinical practice. Hertility Health is on a mission to de-mystify the bewildering world of female reproductive health and put women in charge of their own biology. Natalie was instrumental in establishing the first NHS funded ovarian tissue cryopreservation service which allows women facing cancer treatment to be able to preserve their fertility.  Natalie holds a Masters Degree in Reproductive Science and Women's Health and a PhD in Fertility Preservation from University College London (UCL) where her research focused on ovarian tissue freezing.
Dr. Sheela Sadruddin
Sheela Sadruddin has been a part of human IVF since 2008. Since then she completed her master's degree in Clinical Embryology and Andrology at the Jones Institute of Eastern Virginia Medical School in 2013 and her PhD in Developmental Biology from the University of North Texas in 2018. During her graduate studies, her research focus was on E-Cadherin and its role in trophectoderm grafts from sibling embryos as well as the application of Artificial Intelligence (AI) and predictive modeling to aid in identification of critical values in IVF treatments. AI application in IVF would allow for efficient real-time aid in the clinical decisions process for factors such as maximum allowable gonadotropin doses to optimize outcome. She is certified as a High Complexity Laboratory Director and a Technical Supervisor by the American Board of Bioanalysts. She has served as an inspector for College of American Pathologists (CAP) and has experience as a Clinical Consultant. She has served as a panelist for NASA's space biology research program as well as worked with the United Nations as an expert reviewer for proposals submitted related to the PCR testing platforms for SARS-CoV-2. She is currently the Laboratory Director for IVF laboratories in Frisco, TX and San Francisco, CA. She has published several abstracts and continues to publish in peer review journals. She has served as a scientific advisory board member for College of Reproductive Biology (CRB) and EmbryVu genetics laboratory. She enjoys traveling and discovering different cultures as the time allows.
Shaista Sadruddin
Shaista is a clinical embryologist with over 7 years of experience. She is currently working at Reproductive Biology Associates in Atlanta, Georgia. Shaista graduated magna cum laude with a Bachelor's in Biology from the University of Georgia. She will be getting her Master's in Reproductive Clinical Sciences from Eastern Virginia Medical School where she was bestowed the Georgeanna Seegar Jones, MD Award for Academic Achievement in the Reproductive Clinical Sciences. Her passions include reading, hiking, and chocolate.
Anna McLaughlin
Anna is a clinical embryologist with over 6 years of experience. She is currently employed at The London Women's Clinic, London.  Anna graduated from University of Ulster, Coleraine with a Bachelor of Science in Biomedical Science and a Diploma in Professional Practice. She completed a Masters in Reproductive Science & Women's Health at University College London (UCL). During her time at UCL she was a founding member and key organiser of the 'Young Embryologist Network' (YEN). While undertaking her embryology training Anna was awarded the 'Care and Compassionate Award' for Allied Health Professionals within the NHS. In her spare time she thoroughly enjoys playing tennis, socialising and reading.