Session 5: In vitro growth (IVG) of human ovarian follicles: future developments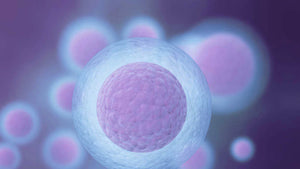 Session 5: In vitro growth (IVG) of human ovarian follicles: future developments
Host / Moderator Dr Colin Howles & Professor Richard Anderson

In vitro growth (IVG) of human ovarian follicles: Background
Professor David Albertini

Moving IVG towards clinical application.
Professor Evelyn Telfer
---
Professor David Albertini
David Albertini received his Ph.D. from Harvard University working on the cell biology of the mammalian ovary. After postdoctoral work at the University of Connecticut Health Center, he returned to Harvard Medical School as an Assistant Professor of Anatomy and Cell Biology until 1984, and was an Associate Professor and Professor at Tufts University School of Medicine up to 2004. At Tufts, he served as Chair of the Department of Anatomy and Cell Biology (1996-2000), Director of the Center for Reproduction (1999-2003) and Director of the Confocal Microscopy core (1988-1999). From 2004-2016, he held the Hall Professorship Chair of Molecular Medicine at the Kansas University Medical Center where he continued his career long interests in biomedical imaging, ovarian physiology and embryo development, as it pertains to the practice of human Assisted Reproduction Technologies. He currently serves as Visiting Senior Scientist at The Center for Human Reproduction and The Rockefeller University in New York City and Consultant at the Bedford Research Foundation (MA). Since 2009, he has been the Editor-in-Chief of the Journal of Assisted Reproduction and Genetics (ASRM), and has been the recipient of many awards including a Basil O'Connor fellowship from the March of Dimes, the Hammond Medal from the Society for Reproduction and Fertility (UK), the Founder's Lecturer for the Australian Society of Reproductive Biology, The Beacon Award from Frontiers in Reproduction among others. He has served on scientific advisory boards for the National Science Foundation, National Institutes of Health, American Cancer Society.
Conflicts: Editor, JARG receives stipend from Springer /Nature and Consultant: EMD Serono, Cook Medical, Center for Human Reproduction, Bedford Research Foundation.

Professor Evelyn E. Telfer

Professor Evelyn Telfer holds a chair in Reproductive Biology at the University of Edinburgh and heads a research group in Ovarian Development within the Institute of Cell Biology and Genes and Development Group (CDBS). Her group has a particular interest in developing in vitro models to support oocyte development from immature stages in domestic species and human. Evelyn's group has developed a culture system that supports in vitro growth of human and bovine primordial follicles to the Metaphase II stage. They are now using these models to study the potential of female germ line stem cells isolated from adult ovaries in a range of species.
Evelyn has published widely in this area and is a regular invited speaker at International meetings, she has several international collaborations and her research is funded by the Medical Research Council U.K. and The Wellcome Trust. Her group has won several awards at international meetings and in 2019 she received the distinguished scientist award from the Society of Reproduction and Fertility and delivered the Anne McLaren memorial lecture at the U.K. Joint Fertility Societies meeting. Evelyn also has an interest in the Public understanding of science and she contributes to workshops and delivers lectures at science festivals and other public forums.