Session 26: Assisted Reproductive Technology in Endangered Species Conservation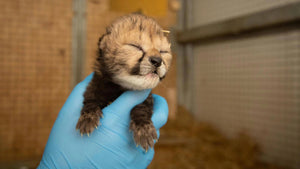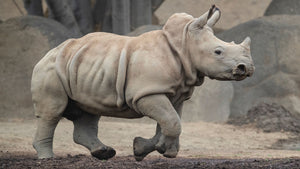 Session 26: Assisted Reproductive Technology in Endangered Species Conservation
Moderators: Thomas Elliott & Dr. Liesl Nel-Themaat

Fertility Preservation and Genome Resource Banking for Rare and Endangered Animal Species
Dr. Pierre Comizzoli

The ART of Conserving Endangered Species
Dr. Barbara Durrant 
---
Pierre Comizzoli, DVM, PhD
Pierre Comizzoli started his career more than 25 years ago as a research veterinarian South America and Africa. He then completed a PhD in 2000 on in vitro fertilization in bovine and deer species. In 2002, he joined the Smithsonian Conservation Biology Institute in Washington, DC to develop new cryo-banking projects on gametes and gonadal tissues from rare and endangered species. This also includes the coordination of reproductive monitoring and artificial inseminations in different species (including giant pandas, clouded leopards, or Eld's deer). He is leading since 2007 a Smithsonian-wide initiative to improve the management and use of frozen biomaterial collections within the Institution.
Dr. Barbara Durrant
Barbara Durrant earned a BS degree in Animal Science, an MS degree in Physiology and Genetics and a PhD from North Carolina State in Reproductive Physiology.
Barbara serves San Diego Zoo Global as the Henshaw Endowed Chair and Director of Reproductive Sciences at the Institute for Conservation Research. She founded the reproduction program during her post-doctoral fellowship at the zoo. Her team studies reproductive biology, endocrinology and behavior, and develops innovative methods to enhance as well as limit species reproduction.
In addition to her professional duties at the Institute, she is an adjunct professor at San Diego State University and Palomar College, where she teaches animal behavior.
Barbara has written or contributed to over 150 published articles, books and presentations. She regularly mentors undergraduate and graduate students and maintains an active post-doctoral program. She has held several offices in the International Embryo Technology Society including Foundation Board President, Treasurer and Governor.
She curates the Germplasm Repository of the Frozen Zoo® and conducts research in assisted reproductive technology in birds, mammals, reptiles and amphibians. She currently leads the assisted reproduction effort of the Northern White Rhino Initiative.