CRISPR, IVG, ART...OMG! Untangling the Ethics of Radical Innovations in Assisted Reproduction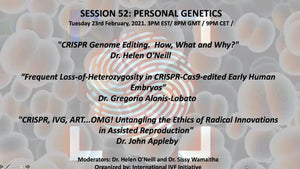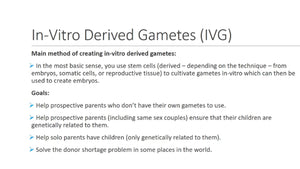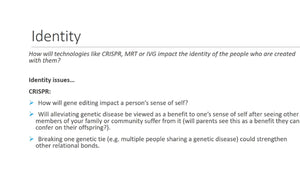 CRISPR, IVG, ART...OMG! Untangling the Ethics of Radical Innovations in Assisted Reproduction
DR. JOHN APPLEBY
John is a Lecturer in Medical Ethics at Lancaster Medical School, Lancaster University. Before joining Lancaster, John completed his PhD at the University of Cambridge and was a post-doc at King's College London.
John works on theoretical and applied issues in moral and political philosophy. The majority of his work is applied to issues (e.g. ethics, policy and regulation) in science and medicine - especially reproduction (e.g. the ethics of the donation of reproductive materials). He is currently conducting research on a number of topics in the field of reproduction and reproductive donation, including: gamete and embryo donation; mitochondrial replacement techniques / mitochondrial donation (aka 'three person IVF'); in-vitro derived gametes; ectogenesis and gene editing technologies (e.g. CRISPR). His work has also been featured in the media, such as on the BBC, Times Radio, the Financial Times, and others.
John has published two co-edited volumes on reproductive donation with Cambridge University Press, titled Reproductive Donation: Practice, Policy and Bioethics (2012) and Regulating Reproductive Donation (2016).