Session 12: Patient-friendly and minimal approaches in assisted reproduction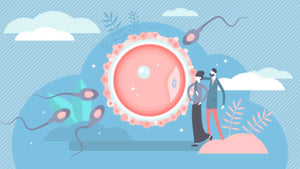 Session 12: Patient-friendly and minimal approaches in assisted reproduction
Hosts Dr. Dean Morbeck & Dr. Jacques Cohen

Streamlining and Affordability of Assisted Reproduction
Dr Kevin Doody

Telemedicine and Home Ultrasonography of Follicular Development
Professor Jan Gerris

At-home sperm collection. The future of semen analysis, sperm storage, and diagnostic services.
Tom Smith

Assisted reproduction and IN VIVO embryo development
Dr Kevin Doody
 
---
Professor Jan Gerris
Professor Jan GERRIS graduated as MD at the University of Ghent, 1976. His gained his pre-graduate research experience at the Laboratory for Zoophysiology and the Laboratory of Human and Comparative Anatomy of Ghent University. He Graduated of the Prince Leopold II Institute for Tropical Diseases, Antwerp and was a Research Fellow of the National Foundation for Scientific Research. His Postgraduate training was in Obstetrics and Gynecology at Ghent University and at the Free University of Brussels and became a Registered Specialist in Gynaecology 13/07/81.

• Professor Gerris is founder and coordinator of the Special Interest Group for Safety and Quality in Assisted Reproductive Medicine of the ESHRE (European Society for Human Reproduction and Embryology) (2002).

• Senior Staff member Center for Reproductive Medicine of the University Hospital Ghent, Belgium, 2006-2017.

• Professor of Gynecology, Ghent University, since 2007-2016.

• Reproductive Andrologist at Ghent University Hospital, present- .

• Chairman of the Flemish Society of Obstetrics and Gynecology 2016-2019.

• Co-chairman of the Belgian Society of Obstetrics and Gynecology 2016-2019.

• Member of the Flemish Working Group for Reproductive Medicine.

Professor Jan GERRIS has current interest in Clinical human reproduction (male and female), Artificial reproductive technologies (ART), Safety and quality of ART: SET for prevention of multiple pregnancies, Male subfertility, & Telemedicine in IVF.

Professor Jan GERRIS has been retired since 2018 but still acts a consultant for andrological subfertility and a free lance consultant.
Tom Smith
Tom Smith, CEO + co-founder of Dadi, is an entrepreneur whose work includes growing and selling two software companies — the first in 2014 and the second in 2016. Tom was a member of Apple's first iPhone team. Most recently was the co-head of product at media company GIPHY. Tom is a board member of Canopy Foods. Along with being a co-founder of Dadi, Tom is responsible for the growth and development of the organization, and its employees. Tom is a Toronto-native, now living in Brooklyn, NY. He graduated from The London School of Economics in 2009, where he received a BSC in Managerial Economics and Strategy.
Dr Kevin Doody
Dr. Kevin Doody attended the University of Texas at Austin majoring in Liberal Arts. Subsequent to this, he attended Baylor College of Medicine in Houston both for medical school and for a residency in Obstetrics and Gynecology. Following completion of his residency in 1987, Dr. Kevin received sub-specialty training at UT Southwestern Medical Center. He completed his fellowship in Reproductive Endocrinology/Infertility in 1989. He is board certified in Obstetrics and Gynecology and sub-specialty board certified in Reproductive Endocrinology/Infertility.
Dr. Kevin co-founded the Center for Assisted Reproduction (CARE Fertility) in 1989 with his wife, Dr. Kathy Doody, to provide comprehensive medical care to infertile patients in North Texas.
The husband and wife team have been pioneers of assisted reproductive technologies in the North Texas region, with several firsts including the first ICSI pregnancies and the first to successfully implement a blastocyst culture system. CARE Fertility also had the first pregnancy in the region with a pregnancy following embryo biopsy and pre-implantation genetic testing for cystic fibrosis.
Dr. Kevin is also a co-creator of effortless IVF®, a revolutionary new assisted reproductive technology treatment which uses the INVOcell device to greatly reduce costs, lab work and office visits - all with success rates comparable to traditional IVF.
Dr. Kevin has repeatedly been honored as one of Fort Worth's Top Docs, one of Texas' Super Doctors and one of the Best Doctors in America for the last several years. Dr. Kevin was also recognized as Microsoft Physician of the Year 2004. He was president of the Society for Assisted Reproductive Technology (SART) in 2017.