Session 22: Why does osmolality matter? Observations, drift, explanations, and counter measures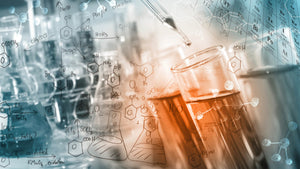 Session 22: Why does osmolality matter? Observations, drift, explanations, and counter measures


Hosts: Dr. Kimball Pomeroy & Brian LoManto

Laboratory Conditions Impacting Media Osmolality and pH
Dr. Jason Swain

Toward a Predictive Model for Osmolality Dynamics During Non-Humidified Incubation
Dr. Steven F. Mullen

---
Dr. Jason Swain
Jason E. Swain, PhD, HCLD is the Corporate Laboratory Director of the CCRM IVF Laboratory Network, overseeing a growing network of 11 clinical IVF laboratories in North America. He is responsible for laboratory design, protocol/procedure implementation, as well as staff training and ongoing quality control monitoring for the network embryology, andrology and endocrinology laboratories. Jason also oversees quality control of the CCRM Donor Egg Bank. Dr. Swain is an Adjunct Clinical Associate Professor in Obstetrics and Gynecology at Rutgers University as well as at the University of Minnesota. He completed his BSc at Hillsdale College in his native Michigan, his MSc in Animal Science at Purdue University and his PhD in Molecular & Integrative Physiology at the University of Michigan in the lab of Dr. Gary Smith, PhD, HCLD. He then had clinical embryology training with Thomas "Rusty" Pool in San Antonio, TX, before becoming a Clinical Associate Professor in the Department of OB/GYN and IVF lab director at the University of Michigan. Dr. Swain has published over 45 peer-reviewed articles, edited and authored several book chapters and contributed to various other publications within the field of assisted reproduction. Dr. Swain has served on various committees for ASRM, ESHRE, PCRS and other organizations focused on assisted reproduction. He has given numerous regional, national and international invited lectures on various topics related to the IVF laboratory, is an Associate Editor for the Journal of Assisted Reproduction and Genetics, sits on the editorial board for 6 journals and acts an ad hoc reviewer for over 25 others. His primary research interests include pursuit of methods to improve in vitro embryo culture conditions through reduction of environmental stressors via modification of both the physical and chemical culture environment.
Dr. Steven F. Mullen
Steven Mullen is a Team Lead and Senior Scientist in the Reproductive Health division at Cook Medical, Bloomington, IN USA. He has served in that position for 5 years. He completed his Bachelor of Science Degree from the University of Minnesota, and Ph.D. degree from the University of Missouri at Columbia, where he was also the recipient of the Donald K. Anderson Graduate Research Assistant Award in 2006. After finishing his Ph.D. and a one-year postdoctoral fellowship in the laboratory of Professor John K. Critser, he joined 21st Century Medicine, Inc in California to develop a research program in reproductive cryobiology under Gregory Fahy. In 2011 he was recruited to join the World Egg Bank to lead the scientific and technical aspects of the company as the Scientific Director. In 2015, he was recruited to join Cook to serve in his current position. In addition to working for Cook Medical, he is a member of the editorial board for the journals Cryobiology and CryoLetters, and serves on the executive committee for the Society for Cryobiology.