Supervision during IVF laboratory construction or renovation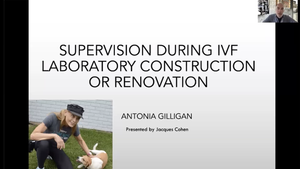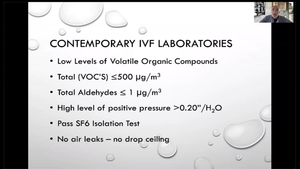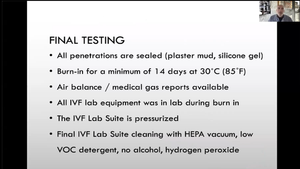 Supervision during IVF laboratory construction or renovation

ANTONIA GILLIGAN (
presented by Jacques Cohen

)

Antonia grew up in New York City and suburbs. She attended the University of Rochester (BA Bio 1973 with Chemistry emphasis). Joined Rochester Products Division of General Motors as a chemical engineer performing QA/QC testing and environmental monitoring for air and water quality. Was selected for regulatory work and management (Tuscaloosa Alabama Plant Manager).
Moved to Ambient Labs in NYC as a Lab Director for asbestos testing by TEM. Established water quality and bacteriology laboratory with instrument calibration.
Founded Alpha Environmental, Inc. in 1997 to provide consulting and analytical services using GC/MS, HPLC, and design and construction supervision to the ART Community.