Session 32: Cytoplasmic Maturity and the Acquisition of Developmental Competence in the Human Oocyte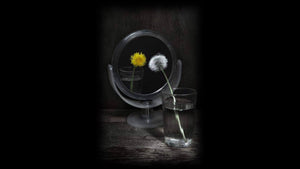 Cytoplasmic Maturity and the Acquisition of Developmental Competence in the Human Oocyte
Moderators: Dr. Thomas Pool & Dr. Gary Smith

How Oocyte Maturation Regulates the Human Embryos' Developmental Competence
Professor David Albertini 

The Continuum Between Oocyte Maturation and Early Development
Giovanni Coticchio 

Clinical IVM – The Time has Come
Rebecca Krisher
---
Professor David Albertini
David Albertini received his Ph.D. from Harvard University working on the cell biology of the mammalian ovary. After postdoctoral work at the University of Connecticut Health Center, he returned to Harvard Medical School as an Assistant Professor of Anatomy and Cell Biology until 1984, and was an Associate Professor and Professor at Tufts University School of Medicine up to 2004. At Tufts, he served as Chair of the Department of Anatomy and Cell Biology (1996-2000), Director of the Center for Reproduction (1999-2003) and Director of the Confocal Microscopy core (1988-1999). From 2004-2016, he held the Hall Professor of Molecular Medicine Chair at the Kansas University Medical Center where he continued his career long interests in biomedical imaging and oocyte and embryo development, as it pertains to the practice of human Assisted Reproduction Technologies. He currently serves as Visiting Senior Scientist at The Center for Human Reproduction and The Rockefeller University in New York City and Professor of Reproductive Cell Biology at the Bedford Research Foundation (MA). Since 2009, he has been the Editor-in-Chief of the Journal of Assisted Reproduction and Genetics (ASRM), and has been the recipient of many awards including a Basil O'Connor fellowship from the March of Dimes, the Hammond Medal from the Society for Reproduction and Fertility (UK), the Founder's Lecturer for the Australian Society of Reproductive Biology, The Beacon Award from Frontiers in Reproduction among others. He has served on scientific advisory boards for the National Science Foundation, National Institutes of Health, American Cancer Society and grant review councils in Scotland, England, Portugal, Italy, Belgium, and Turkey and continues to advocate for fair use of ARTs in patient care based on sound scientific principles.


Dr. Rebecca Krisher
Dr. Krisher is a Reproductive Biologist focusing on oocyte and embryo physiology. She received her Bachelor's degree in Biology from Hanover College, followed by a M.S. in Animal Sciences from North Carolina State University. She then worked at Granada BioSciences research division in College Station, Texas, before completing her Ph.D. at Virginia Tech. She worked for several years as an embryologist in human clinical reproduction before conducting post-doctoral research at the University of Wisconsin. She was Assistant and then Associate Professor at Purdue University and the University of Illinois before moving to her current role as Research Director at Colorado Center for Reproductive Medicine. Dr. Krisher's research program focuses on defining physiological processes within mammalian oocytes and embryos that are critical for subsequent embryonic and fetal development. In her current role, Dr. Krisher is translating these basic research findings into clinical application via improved culture media and new clinical treatments and assays to advance human assisted reproduction.
Professor Giovanni Coticchio
Giovanni Coticchio holds a BSc in Biology, a MMedSci degree in Assisted Reproduction Technologies, a PhD in Cell and Developmental Biology and a qualification of full professor. He is Scientific Director of 9.baby Family and Fertility Center, one of the largest and established IVF networks in Italy. He has published eighty-one peer-reviewed papers, several book chapters and two books. Currently, he is also the chair of the ESHRE Special Interest group Committee.